Are you or someone you know facing foreclosure? Is your home weeks or days away from a Sheriff Sale?
We may be able to help.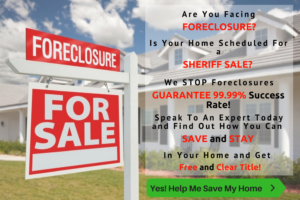 We are happy to announce our new service addition! We are extending our expertise to asssit you in helping you STAY and SAVE in your home that's been lawfully yours from the start.
Facing foreclosure can be a very stressful time and its not something any homeowner wants to go through. That's why, we strive to make the process hassle-free.
We offer 2 Foreclosure Remedy packages designed with YOU in mind. The documents offered are unique and will vastly vary depending on each case, as there is no 'one-size-fits-all'.
We encourgae you to read up all about our Foreclosure Packages here and learn how we may be able to help.
If you have any questions, feel free to email us at services@areweallreallyeducated.com and we'll get back to you promplty. Or if you wish to speak to an expert, you may consider a consultation.
Stay AWARE!
Peace and blissings