With the permission of Patrick, we have put together most of Patrick Devine from We The People files, docs and calls onto this post so you can easily access them. Our team is working on gathering all of Patrick's documents, so please continue to check back on this page. If there is something missing that needs to be added, please advise either via email at info@areweallreallyeducated.com or in the comments below. Thank you!
Here is the backup link to all of Patrick's files.
PATRICK'S DOCS: 
Please note that most of the docs below will automatically download on your computer or open up as an existing page if you're viewing it on your mobile phone.
---
---
---
---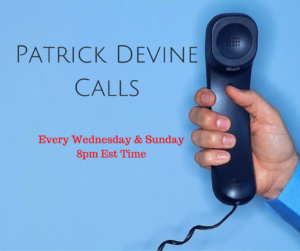 ---
---
Forms:
---
Videos: