We're sharing with you another epic recipe we feel you may enjoy. 
We are strong believers that health is indeed wealth and we also advocate that health and law go hand in hand. Eating a healthier lifestyle helps support brain health, boosts our immune system, improves digestion, reverses and slows aging, and so much more! 
With so many people on 'house arrest' (literally!), there is more of an opportunity for people to eat healthier and to take the time out to prepare their family a healthy and hearty, homemade meal (no excuses).
We are sharing a hearty, delicious and healthy vegan zucchini lasagna shared from OneGreenPlanet.com. We hope you enjoy!
Amazing Vegan Zucchini Roll-Ups Recipe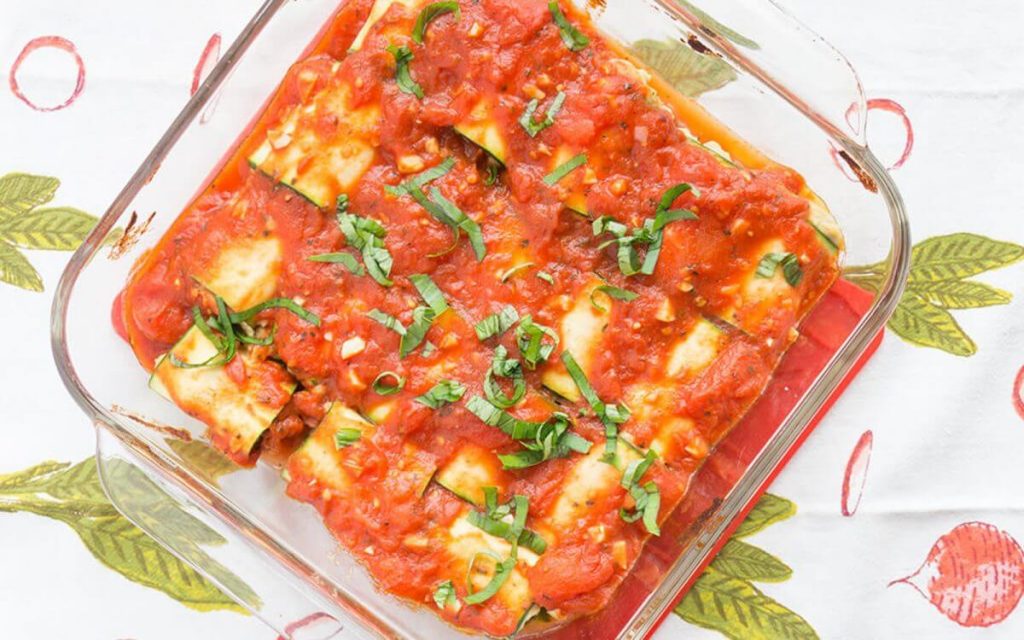 2 medium or 1 large zucchini, thinly sliced lengthwise

1 12-ounce container hummus or make your own

1 1/2 cups baby spinach, stems removed

1- 1 1/2 cups homemade or store-bought tomato sauce

2 tablespoons toasted pine nuts

A handful of fresh basil, thinly sliced

Salt and pepper, to taste
Preparation
Thinly slice zucchini with a mandoline.

Place slices on a paper towel, sprinkle with salt, and let sit for about 20 minutes while you make the homemade tomato sauce, if making.

After 20 minutes, you'll press each side with a paper towel and spread each slice with a layer of hummus on one side.

Cover the hummus with a few spinach leaves, and roll it up.

Place each roll seam side down in an 8×8-inch baking dish coated with a layer of tomato sauce.

Top with more tomato sauce and bake at 350F uncovered for 15 minutes until heated through.

Add toasted pine nuts and fresh basil. Optional sprinkle of vegan Parmesan.
Find the original recipe here. 
Comment below to share how you liked this recipe and if you would like more healthy recipes like this, please let us know also. Thank you! 
dairy free, vegan lasagna, healthy vegan lasagna, dairy free vegan lasagna, gluten free vegan recipe, gluten free lasagna, gluten free dairy free vegan lasagna recipe, gluten free recipe, gluten free lasagna recipe, dairy free lasagna recipe, sugar free lasagna recipe, low carb vegan lasagna